Historic Cars & Tractors
Print
NEW PRICE Ford Model T Tourer of 1926 SO575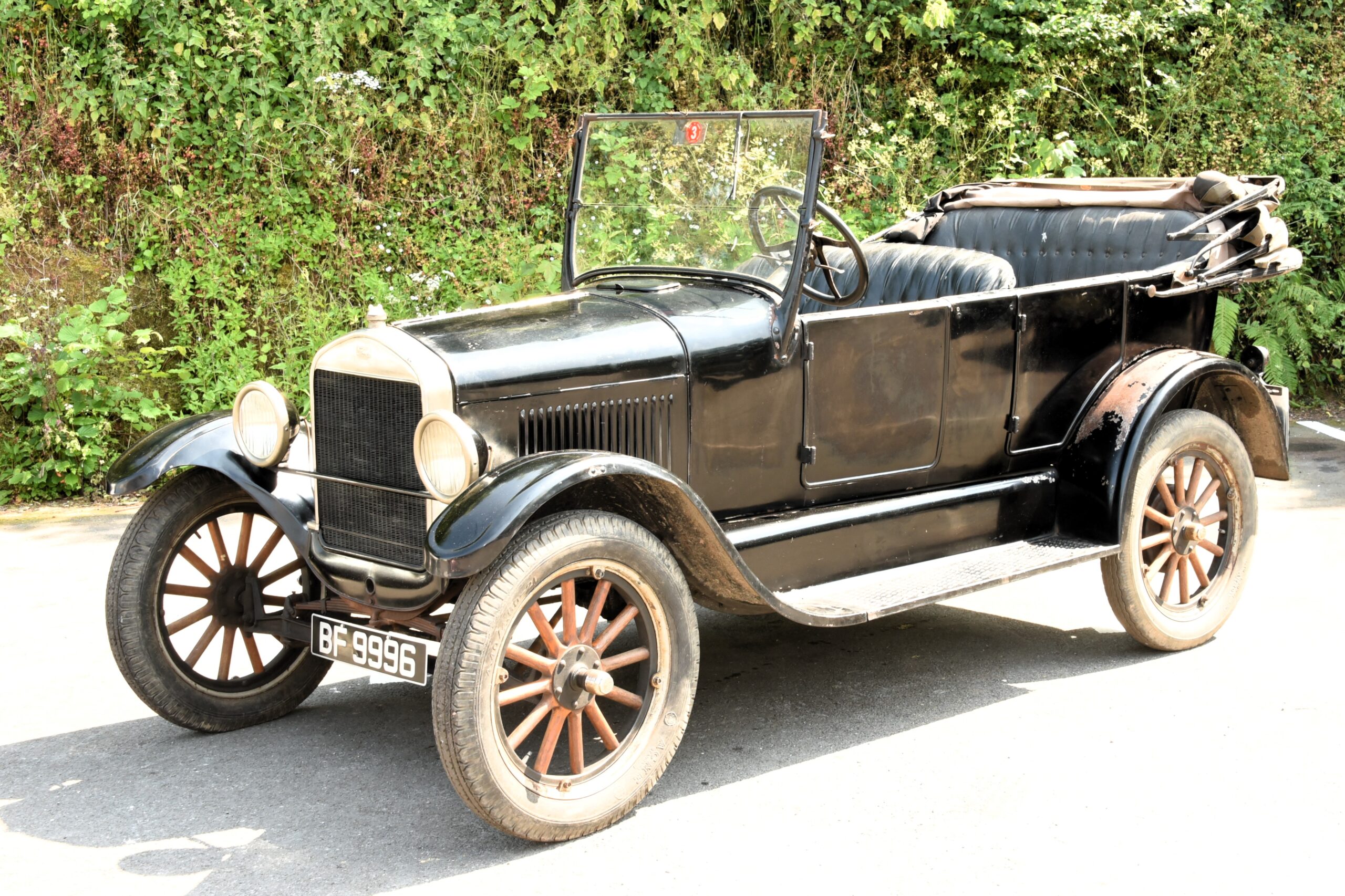 | | |
| --- | --- |
| Manufacturer | Ford |
| Model | Model T |
| Coachwork | Tourer |
| Engine | 2,878cc 4-cyl |
| Gears | 2 and reverse |
| Driver Side | LHD |
| Year Manufactured | 1926 |
| Condition | Older Restoration, runs and drive but room for improvement |
| New Asking Price | £9,995 |
Offered for sale is this honest Ford Model T, dated from 1926 and fairly recently registered for use on the road in UK.
A very standard Tourer which has survived with what looks to be a good level of originality. It is hard to judge but we think it must currently be an older restoration showing its patina! The 2,878cc, 4-cyl motor starts and runs reliably offering drive through Fords unusual peddle set up easily. Any work that has been carried out has been done so sympathetically. It has the correct era axles, front and rear, as well as matching numbers between the engine, chassis and V5C. It starts and drives as expected although the reverse clutch band is starting to show signs of slip. Both forward gears are good although, in classic Model T fashion, can be a little sticky for the start-up.
The wheels have survived well and look smart with the wooden spokes. The upholstery is in good order and looks to have been replaced albeit left in a barn for some time which has aided the aging! We believe the hood and side screens included are original. The only larger job required for the foreseeable future will be improvements required for the wiring harness. The original harness is still included mixed with modern alterations however is showing its age. Harnesses are available at a relatively small expense and are simplistic enough to be a pleasant job for the home mechanic. The paintwork is as you would expect of an earlier restoration of this type of car. It suits it nicely giving a good, aged image!
Overall, a pleasant Model T which offers the buyer the chance to enjoy this earlier classic right away, whilst also giving the hobby mechanic the opportunity to tinker away to turn it into something truly special!
Asking Price – £11,495
New Asking Price – £9,995
We always encourage prospective buyers to view historic vehicles and steam engines in person prior to purchase. This car is advertised for sale by Berrybrook Steam & Classics on behalf of the owner and seller.
For more information, please speak to Matt on 01392 833301 or email [email protected].
As with all of our historic vehicles listed for sale, we recommend viewing in person where possible. Appointments are recommended so please try to contact us before travelling for a viewing.
Please ask about our flexible part-exchange options. Delivery can be arranged to anywhere in the UK, and beyond, at buyer's expense.