From the Archive: Preserving the southwest's motoring heritage
Following several decades of motoring, trading, and rallying in the southwest of England, an assembly of all things steam and motor related has established into an archive of industrial heritage and automobilia at Berrybrook.
Of particular interest to motor enthusiasts in the southwest of England, is the collection of unique letters, brochures, catalogues, and invoices, published and distributed by companies around the region – from a 1960s invoice for an Austin A.30 from County Garage (Taunton) Ltd., to a trade price list from Saunder & Bliss Limited of Sidwell Street, Exeter. The material holds valuable information on early companies, their products and the people who designed and built them.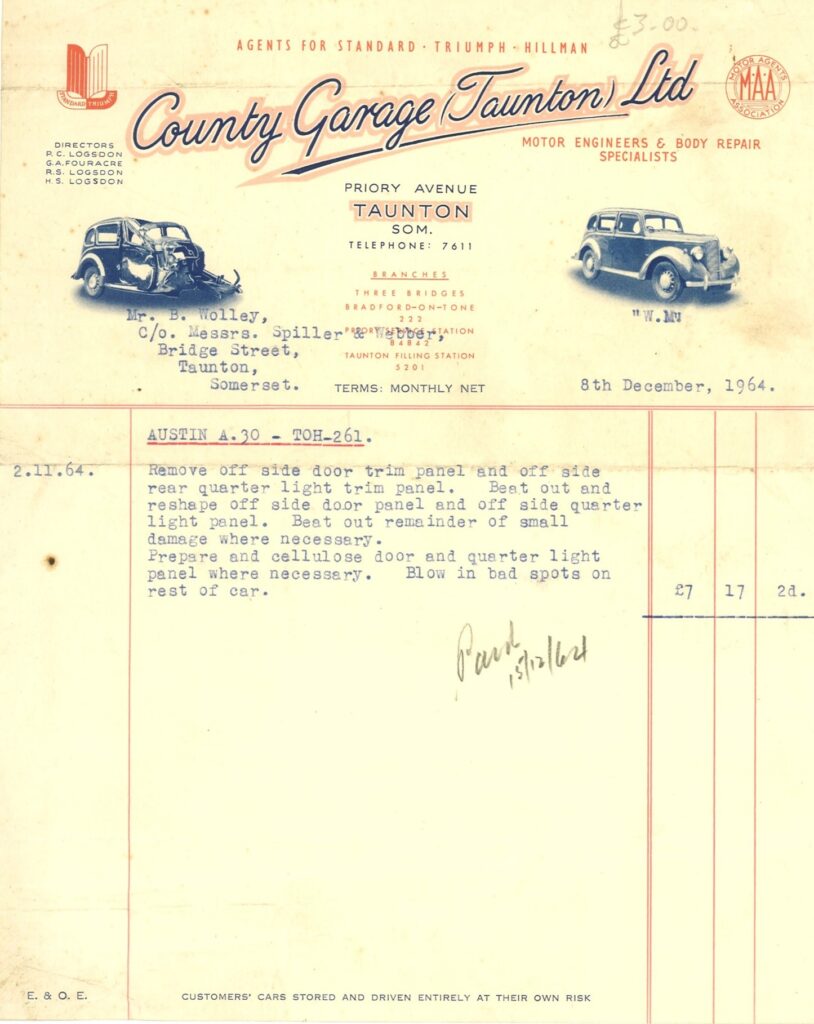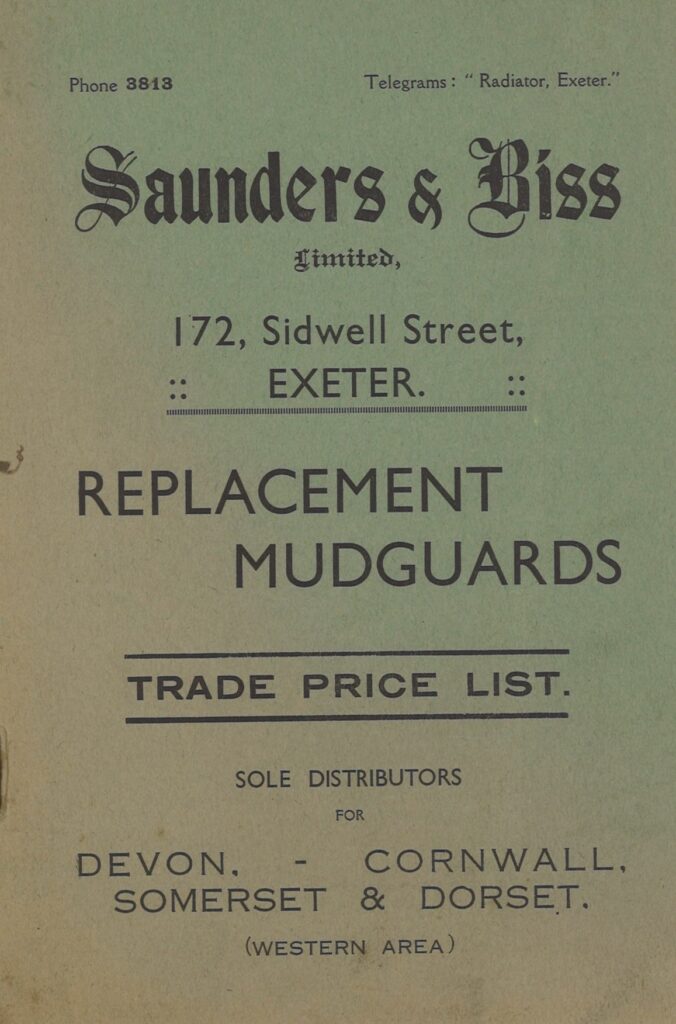 The collection further offers a fascinating glimpse into the establishment of the motor industry in the region's biggest cities, including the likes of Plymouth, Exeter and Bristol, with older generations recalling their time spent working and trading with such companies. One example being P. Pike and Co. Limited, based in Alphington Street, Exeter, opening its doors in 1919 as a 'Motor Cycle and Cycle Car Garage', and later becoming the region's main Austin dealer until the late 1960s when Alphington Street was eventually demolished.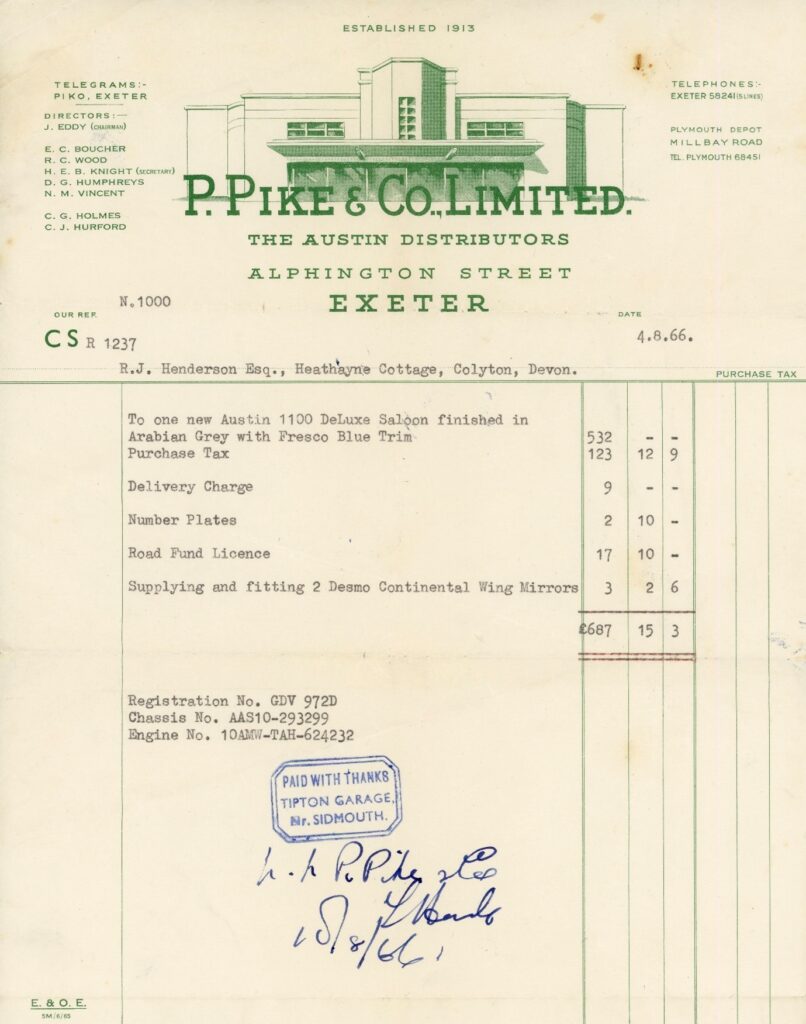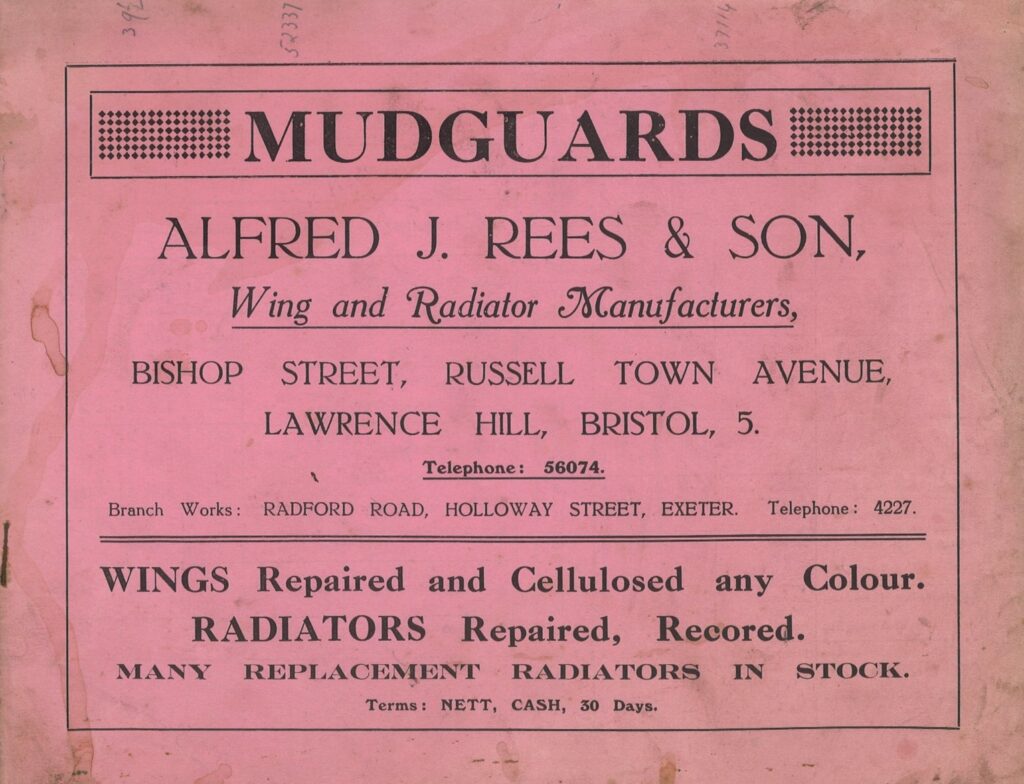 The colour-laden infographics and dense catalogues also offer an opportunity to bring motoring history to life for a new, younger generation, for which the contents will be a strange look into the early days of car maintenance and styling. Rarely, it is even possible for a dated invoice or letter to be tracked back to its original car and owner, hinting at the more personal histories of today's classics found in rally-fields and car clubs around the region.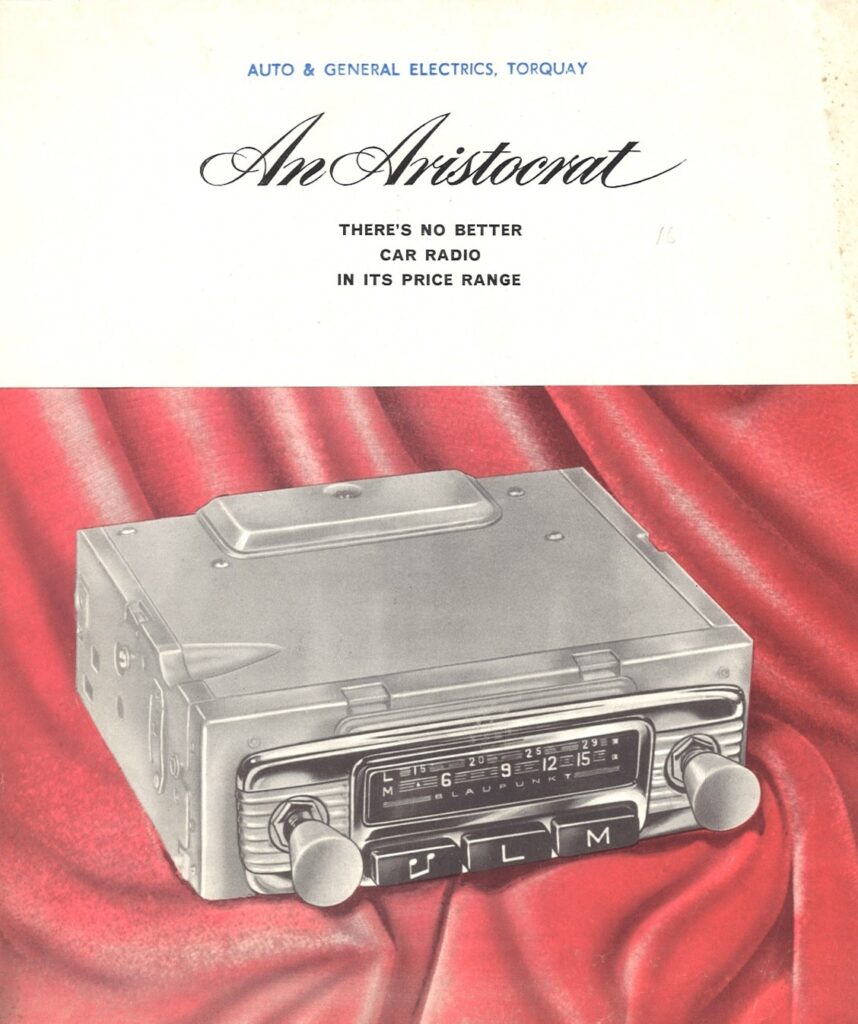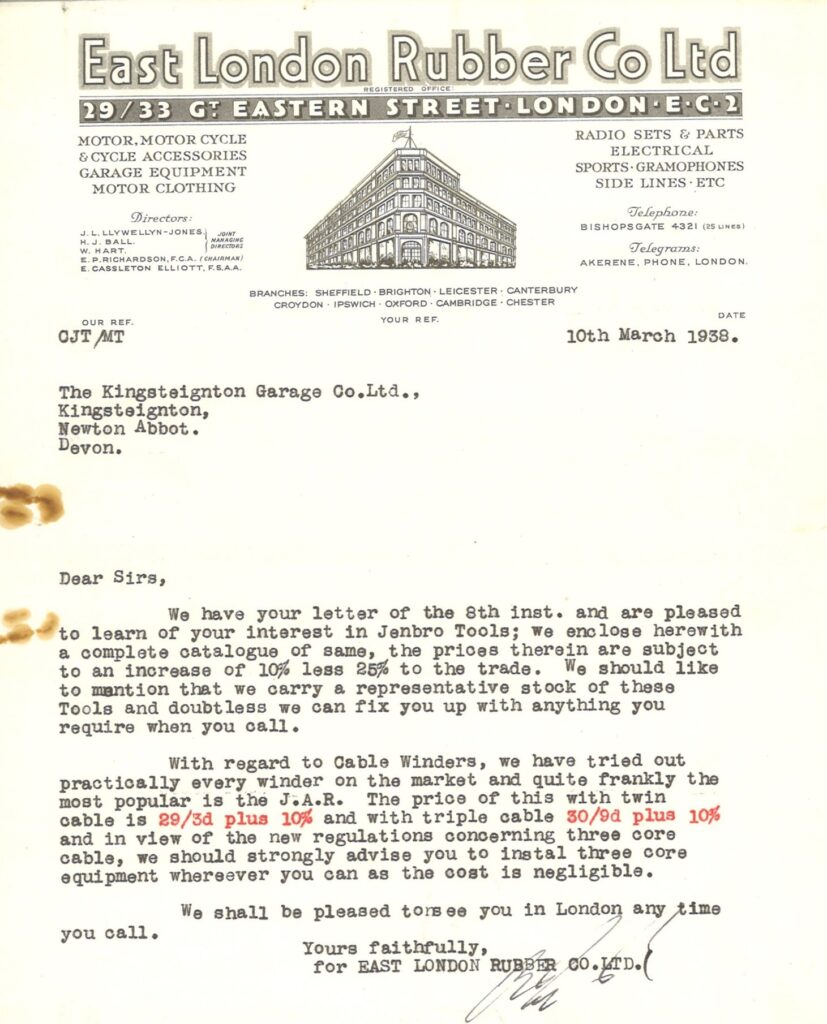 By preserving these seemingly mundane documents of the our motoring past, we have been able to create a more formal and permanent record of the region's motoring heritage; an evocative reminder of where the local industry is heading and how much it has changed.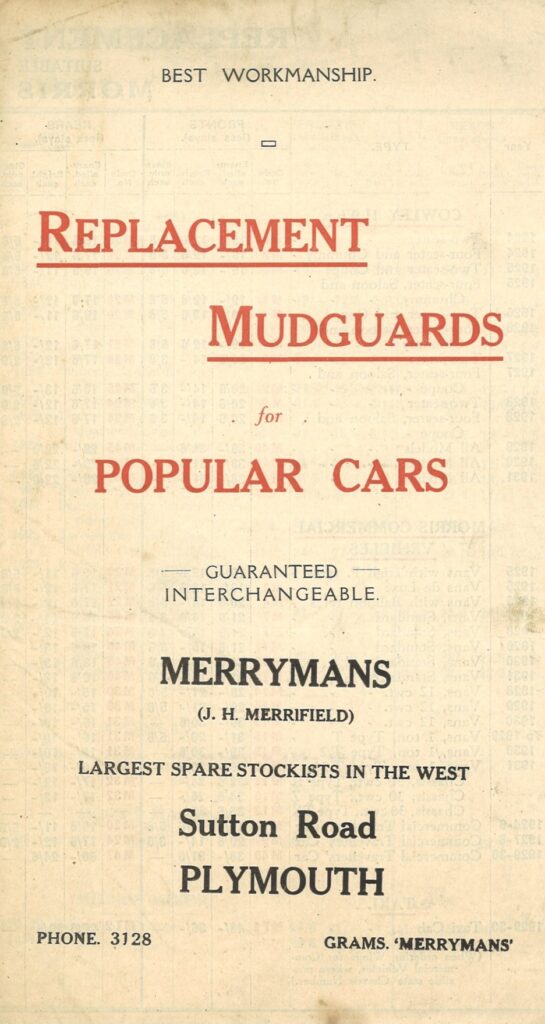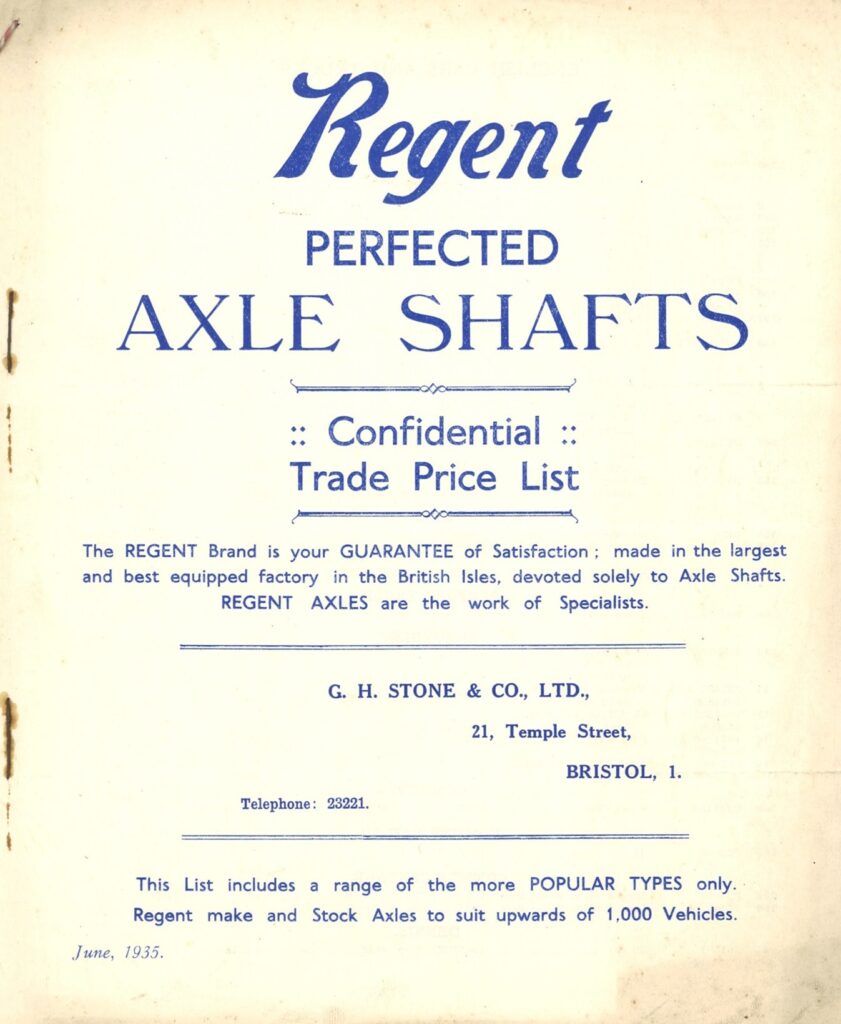 We have already enjoyed sharing and discussing the collection with visitors and car clubs at our Open Days, and look forward to creating more displays in the future. To find out more about the 'Berrybrook Collection', please see a catalogue of our collection available online here.