From the Archive: Tracing the past of English Steam Lorries
For this week's blogpost, the second in a spotlight series of traction engine posts from our archive, we consider the importance of traction engine photographs as part of the preservation movement, using examples of steam lorries and waggons held in the Berrybrook archive as case-studies.
Engine owners will often be the first to admit that the 'ownership' of a steam engine is not meant in the traditional sense of the word; instead, we are custodians, seeing engines through to the next stage of their life cycle for the benefit of future generations. Photographs are one of the most useful ways we can acknowledge and reflect on this life cycle.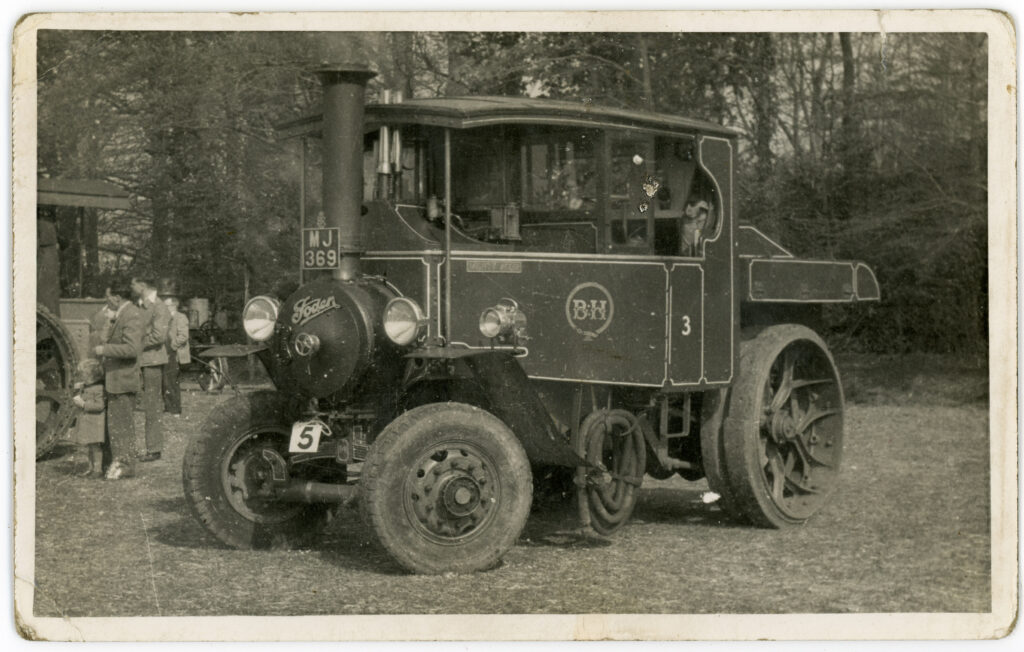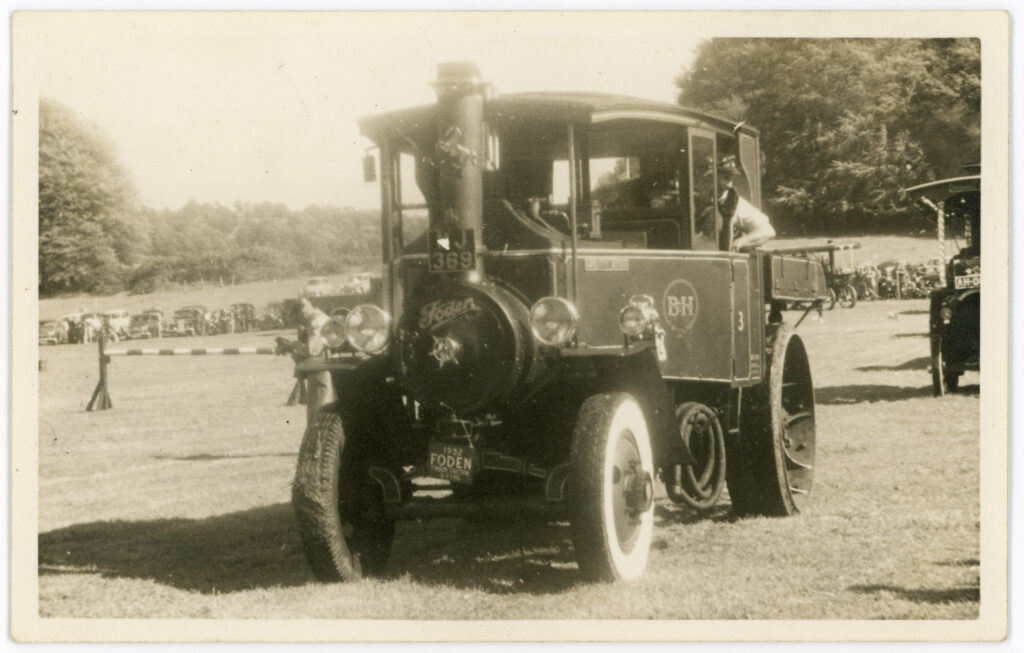 With engine owners seeking to re-create the 'authentic' look of an engine, an expansive record of photographs makes it possible to track the styling of an engine throughout its history and re-create its original look. As with Foden 14078, 'Mighty Atom', above, the smallest of details can be compared, noticeably its front wheels and tyre rims. Using these photographs as historical markers, it is possible for the owners to re-create its look from a particular time or period.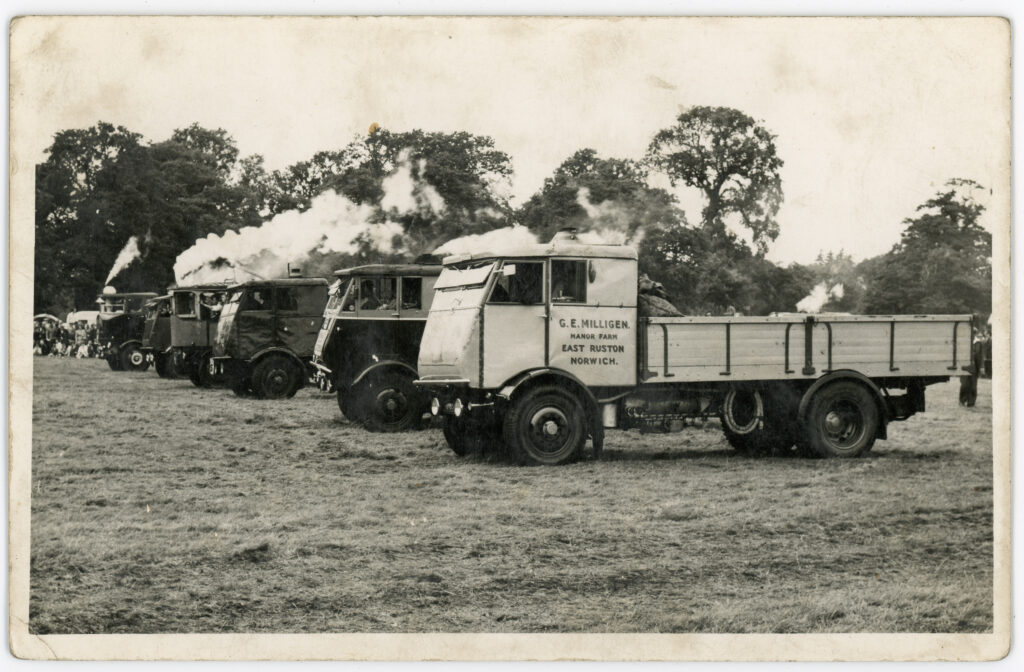 Details including liveries, for instance 'G. E. Milligen' on a Sentinel Steam Waggon below, can also be captured, allowing for the multiple locations of an engine to be tracked and its original commerical uses recorded.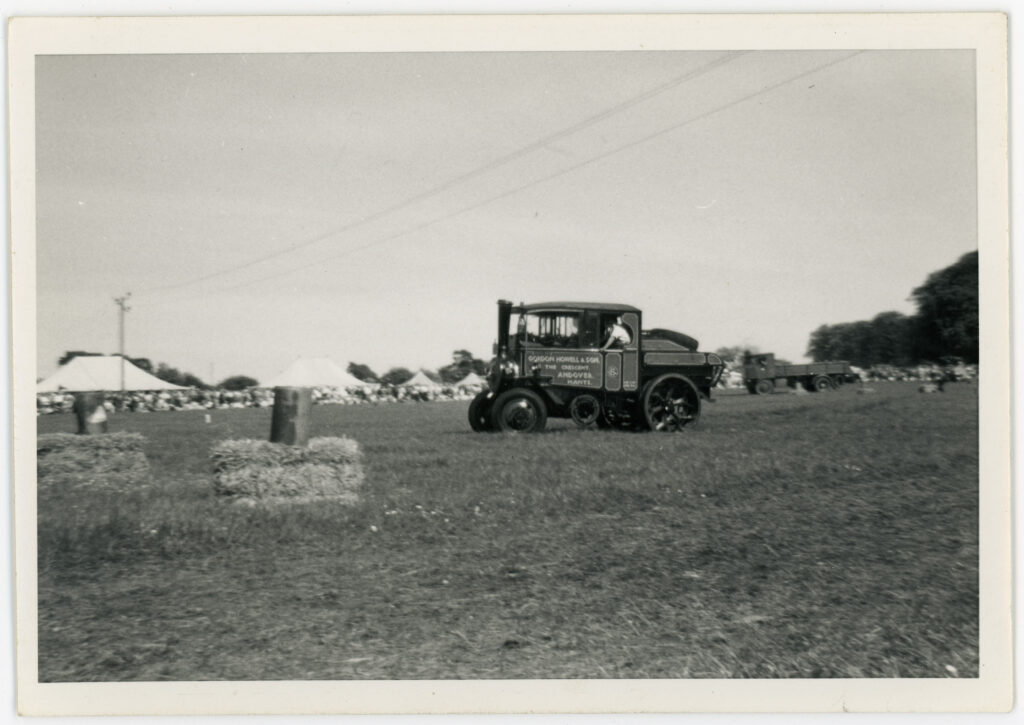 With detailed and comprehensive collections of rallying photographs, we can share memories of the former life of an engine, and find tribulation in the fact that our effort to preserve steam engines today might also be remembered by future generations of enthusiasts.