Traction Engine History: A Tribute to Thomas Aveling
No blog focussing on traction engines would ever be truly complete without mention of the 'Father of the Traction Engine', Mr Thomas Aveling…
---
Meet, Thomas Aveling
Born on 11th September 1824 in Cambridgeshire, Thomas' mother was widowed when he was young. They later settled in Hoo near Rochester, Kent where his mother remarried to Rev. John D'Urban who was a strict stepfather but helped Thomas get into business. Thomas grew up to work on a farm and by 1851, he was running his own farm with a modest employment of 22 workers. Towards the end of the 1850s, when still running the farm alongside an agricultural engineering business, he started to change the world…
Elevating the humble portable engine into a steam traction revolution!
The idea of a self-propelled steam engine was nothing new however, at this point, it had not yet been met with success with other designs failing to hit the mark. Portable engines were already relatively commonplace on farms around the country but needed to be moved into position by horses. Outraged by the concept of horses being required to move powerful steam engines around, Aveling took an existing portable engine (one by well-known makers Clayton & Shuttleworth) and added a chain connecting the back wheels to the crankshaft. In doing so, 1858 saw the first viable traction engine!
Although the fundamental idea was in place and proven, Aveling's own machine shop was unable to cope with building the finished machine, so he worked with Clayton & Shuttleworth to make the first traction engine a reality. In 1859, this novel design was shown to the world receiving a positive reaction (although it wasn't long before public opinion turned against the road locomotive leading to the 1865 Locomotive Act… but we will return to that another day)!
The initial prototypes still needed to be steered by means of a single horse however, by 1860, Aveling had devised a steering alterative meaning it could be driven into position exclusively by the farm workers, cutting down significantly on the horses needed to be kept (at no small expense) by the farm.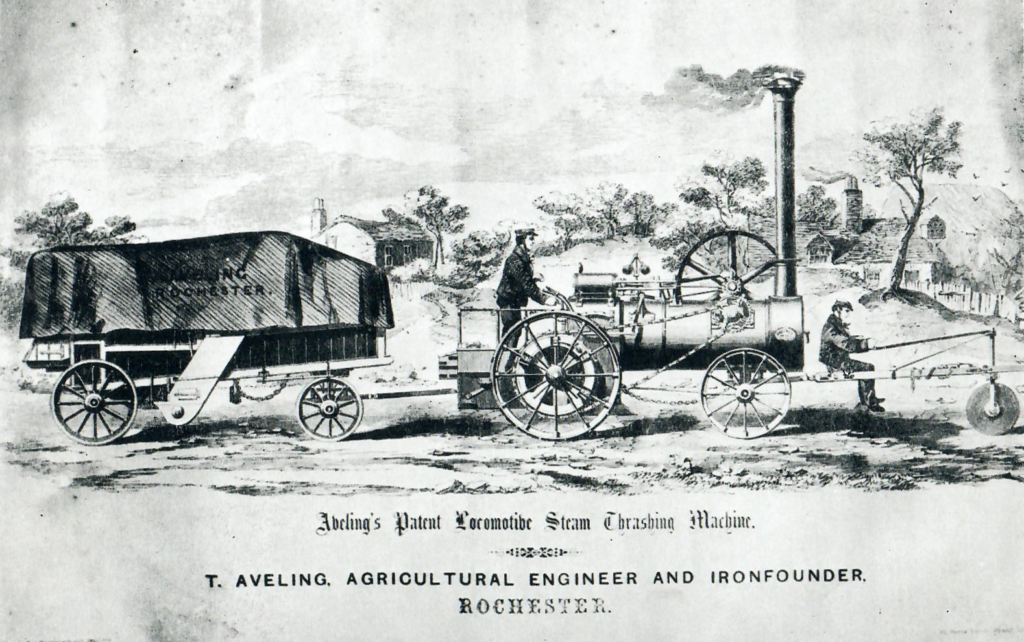 A thriving business
Aveling soon moved his growing business to Strood, and in 1861 was capable of building traction engines which could be steered and driven themselves weighing up to 7 1/2tons.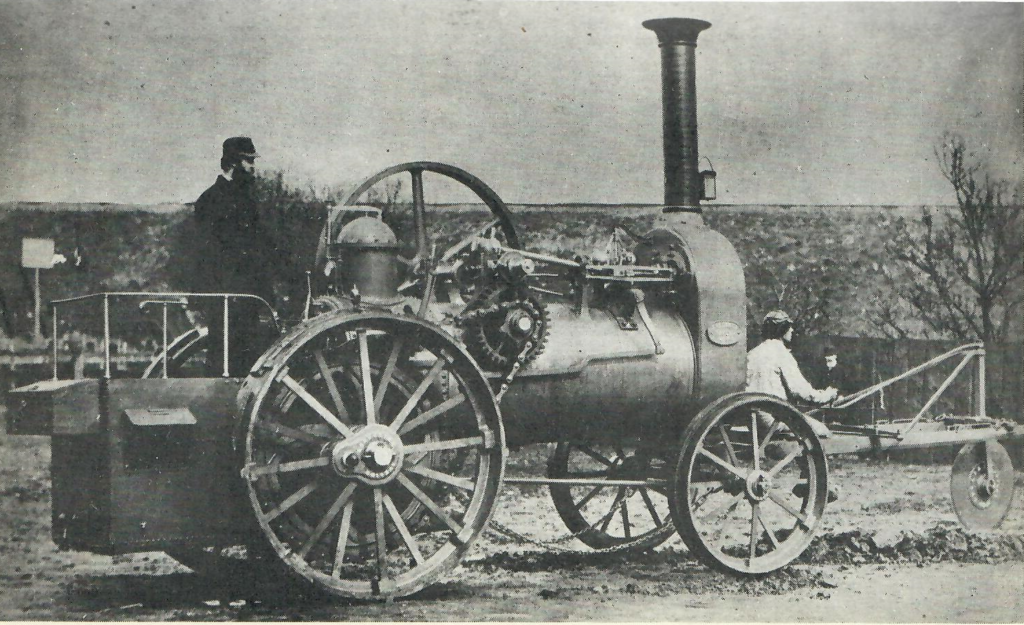 In 1862, he went into partnership with Mr Richard Thomas Porter to help fund the advancement of the firm and so Aveling & Porter was founded. In partnership, Aveling went on to patent a series of advancements which helped shape the traction engines we still see today. He devised the arrangement whereby the horn plates are part of the firebox outer wrap to mount the crankshaft; he patented two-speed gear change and then, later, he worked on valve-gearing to reverse an engine. This really is only a brief summary of Thomas Aveling's contribution to traction engine development and, by extension, his importance in the progression of mechanising agriculture.
Steam rollers and other traction engines…
Aveling & Porter were renowned for their steam rollers… Steam rollers, along with many of the other diverse shapes of traction engine, are modified versions the same fundamental design based on Aveling's original traction engine. By the early twentieth century, Aveling & Porter were responsible for most steam rollers being supplied in the UK, as well as having a strong export market. Thomas Aveling retired and left the company for his son, Thomas Lake Aveling, to run in 1881. Following that transition the firm continued to innovate and prosper well into the twentieth century.
On rally fields today we primarily see the designs which were popular later on in the heyday of steam traction on the roads, with earlier 'modern' traction engines dating from around the 1880s with many on the rally fields having been built in the first quarter of the twentieth century.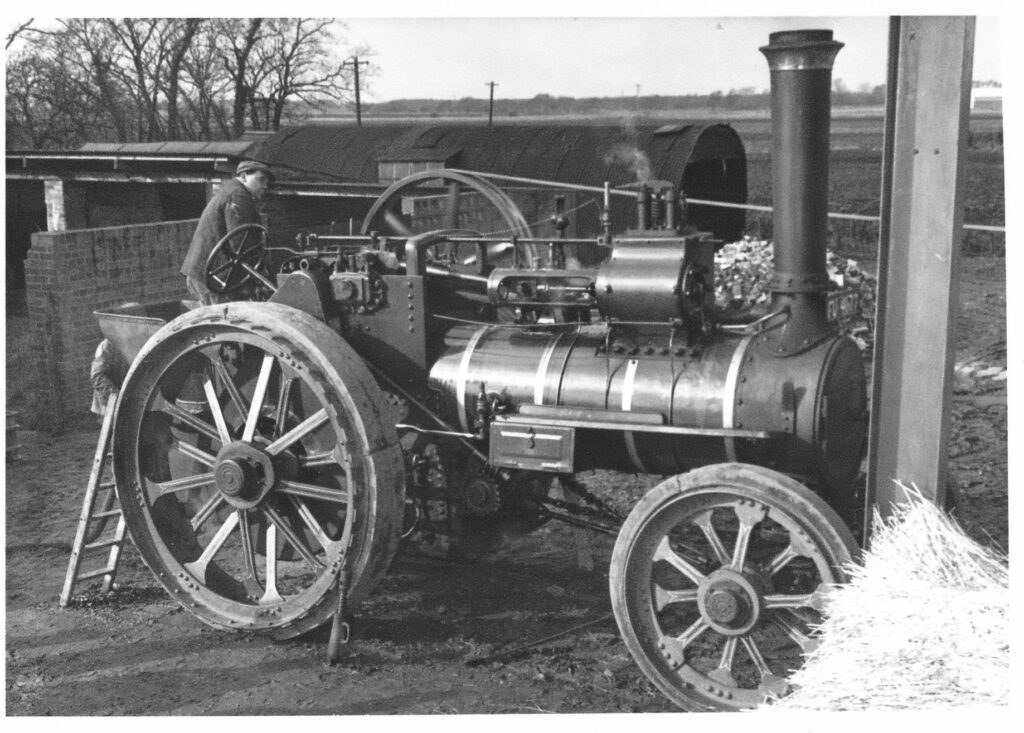 Whilst many of the very early engines designed by Aveling and his colleagues have been lost to the mists of time, it is still possible to see glimpses of their ingenuity in those traction engines that have survived into preservation.
---
The information in this article has been taken in part from various web sources as well as from literature stored at our premises and detailed in 'The Berrybrook Collection' on our website.