Have you heard? Berrybrook Steam is changing.
Following the success of our steam sales over the past 12 years, and the continued success of the other half of our family business, Berrybrook Morgan, over the past 18 years, we are now taking a step into the sale of prestige classic motorcycles and cars.
The family have a strong background with classic motorcycles and cars, stretching back to 1953 and beyond; we are very excited to be able to build on this and bring it into our work.
Photographed are a couple motorcycles now on display in our showroom. Both feature high levels of pedigree; the Manx Norton was owned and ridden by the famous motorcycle racer, Francis Beart.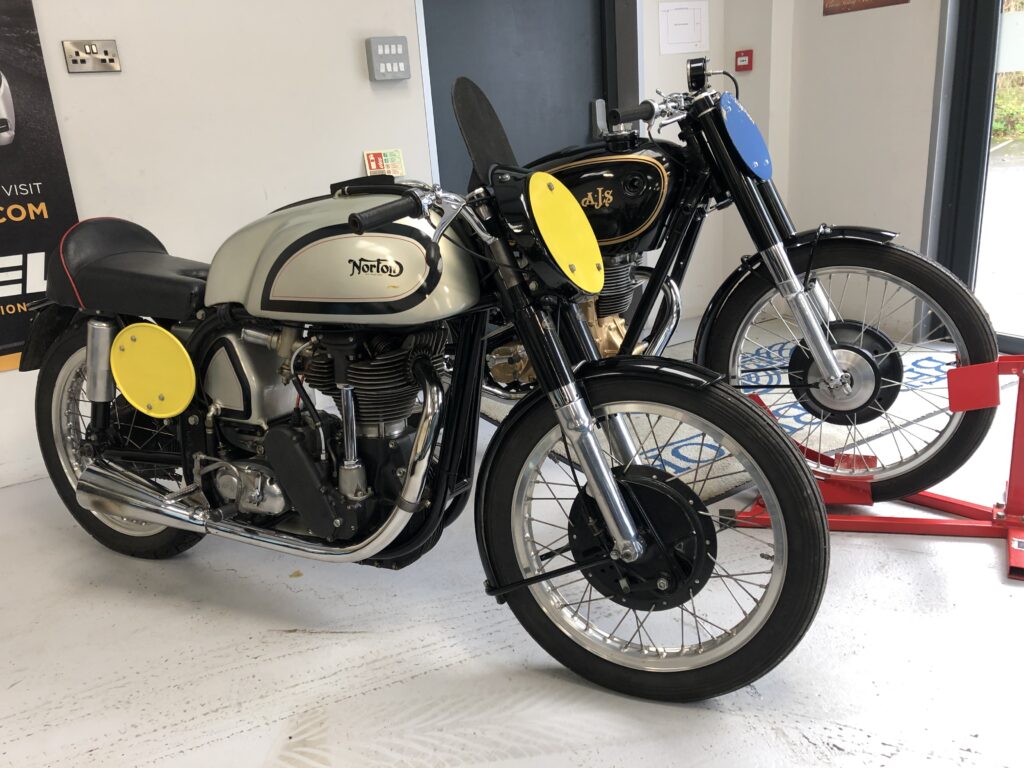 Berrybrook Steam and Berrybrook Morgan will both continue with the same set up as before, just with an exciting new venture working alongside. It does however mean that we will have some different, and exciting, vehicles to have a look around for those visiting our showrooms!