Aveling & Porter AC 8-ton Steam Road Roller No. 14000 of 1929 SO607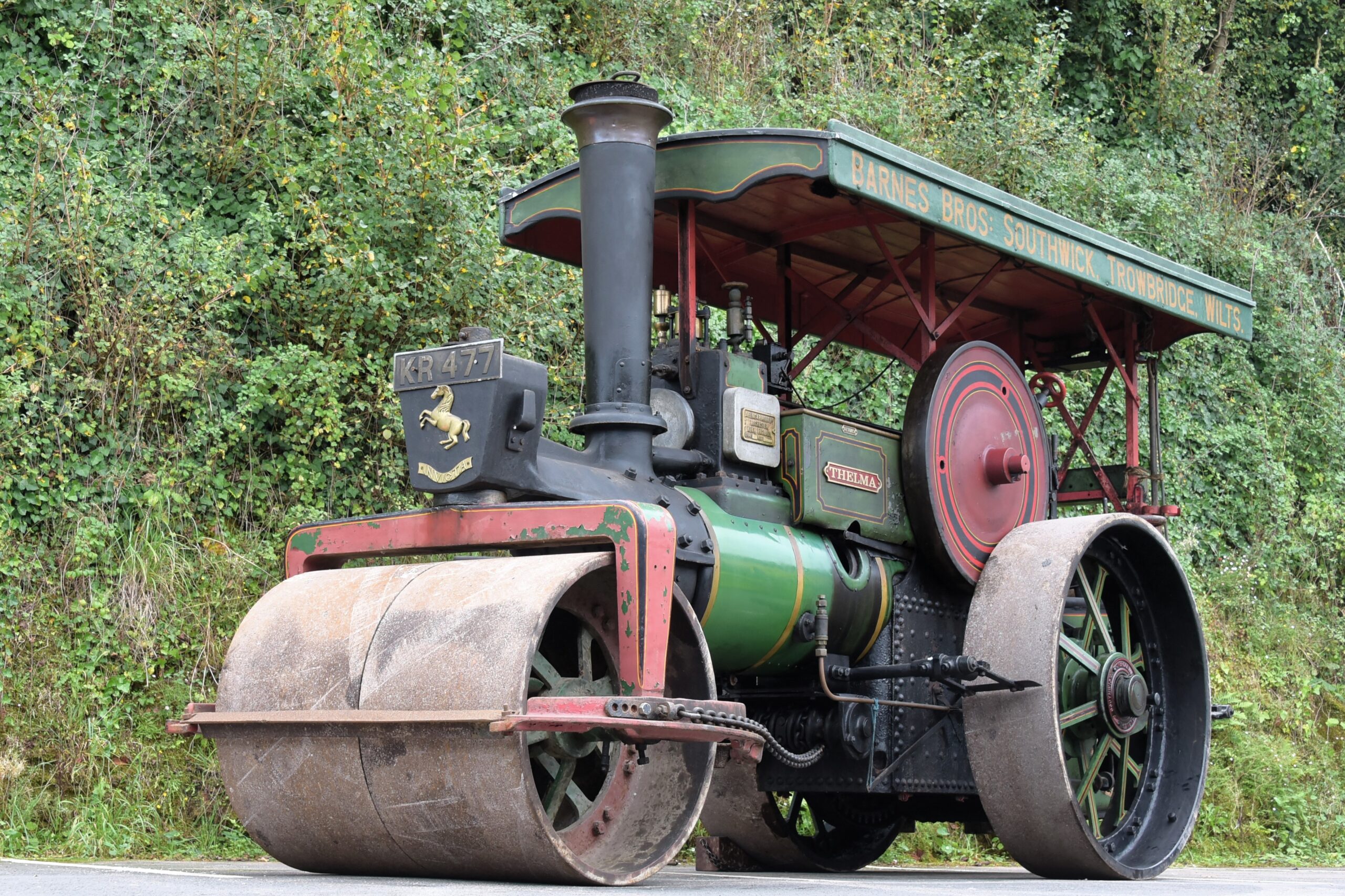 | | |
| --- | --- |
| Manufacturer | Aveling & Porter |
| Model | AC type Single, Slide Valve |
| Country of Origin | UK |
| Works No. | 14000 |
| Year Built | 1929 |
| Condition | Generally good, honest order – Requires full inspection and firetubes to return to service |
| Asking Price | £36,995 |
An opportunity to acquire an honest Barnes Bros. Aveling & Porter roller, plated as an 8-ton single cylinder with a slide valve. Fresh out of a long period of being laid up, a recent inspection suggests it requires further checks to ensure nothing further is needed but indicates the only requirements are a set of fire tubes and hydraulic test. Employing the services of your own inspector would be recommended.
Supplied new in 1929, No. 14000 was one of four Aveling & Porter rollers built for Barnes Bros. of Trowbridge, Wiltshire. The extensive paperwork included with this roller includes a copy of the build sheet dated 9th May 1929 alongside lots of more contemporary history, photographs, newspaper clippings and details of the Barnes Bros. rollers.
The records show that No. 14000 later changed hands in around 1962, before ending up at the Amberley Chalk Pits Museum in the early 1980s. Whilst at the museum it was enjoyed before running into boiler difficulties and eventually being laid up. At some point in its tenure at the museum, it was involved in an accident which broke the front forks meaning the forks and front rolls fitted now are from a different design of Aveling. Despite that, efforts were made to return it to original condition and the original rolls are included in this sale without the now disposed of broken fork. At the end of its time at Amberley, No. 14000 was sold in auction in 1998 before being acquired by the current owner in 1999.
The current owner enjoyed using No. 14000 until the last boiler inspection, which was conducted in 2006. The 10-yearly hydraulic test lapsed around 2 years after this final boiler test, by which time it was laid up bringing us to the present day. Given the nature of the boiler, this is one we would certainly encourage any prospective buyer to instruct their inspector to have a look at to satisfy themselves of the condition and prospective works needed. The conclusion of an independent inspection carried out earlier this year states 'Lagging needs to be removed for full inspection. New tubes need to be fitted and hydraulic test carried out. Rivets slight wastage at bottom.'
Moving on to details of the engine specifically; this is an example of Aveling & Porter's 8 ton AC single cylinder slide valve road roller. No. 14000 is fitted with two gears, a compensating gear (so no need to take the pins in and out), a scarifier, timber canopy and a flywheel brake. The gears look to be in good order, as does the motion work following a little fettling following a period out of service.
Overall, an honest and respectable roller with a great history and a fascinating story to tell.
A Tasker Living Van, supplied new to Barnes Bros. to work alongside this batch of rollers, is also available by further negotiation. Due to their joint history and wish for the roller to remain with the living van, the buyer of the roller will be given first refusal on the living van before it is made available for sale.
Asking Price – £36,995
We always encourage prospective buyers to view vehicles and steam engines in person prior to purchase. This engine is advertised for sale by Berrybrook Steam & Classics on behalf of the owner and seller.
For more information, please speak to Matt on 01392 833301 or email [email protected].
This engine is based at our premises near Exeter. We do ask that viewings are booked in advance by giving us a call on 01392 833301.
Please ask about our flexible part-exchange options. Delivery can be arranged to anywhere in the UK, and beyond, at buyer's expense.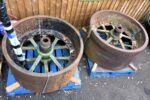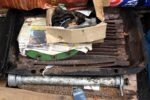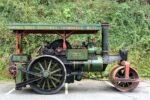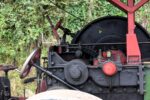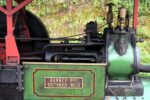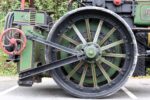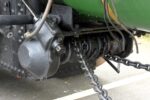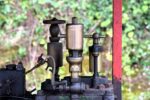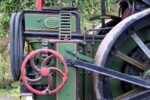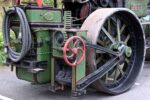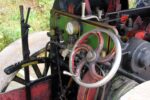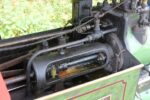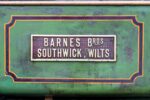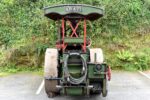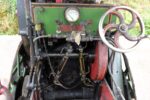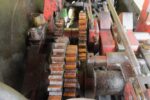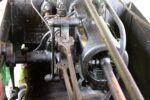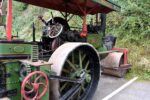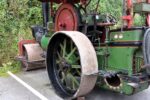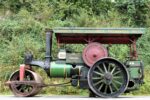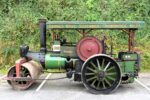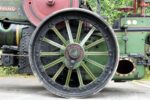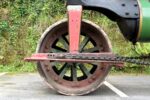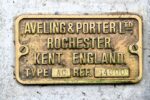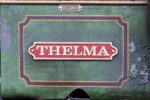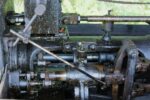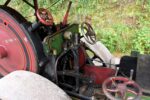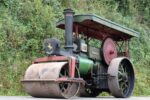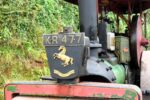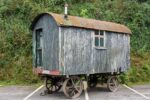 The Company (Berrybrook Steam & Classics, trading name of Berrybrook Motors Ltd) offers the above details of this vehicle in good faith but cannot guarantee the accuracy of this information nor warrant the condition of the vehicle. A buyer should instruct their agents, surveyors or inspectors to investigate such details as the buyer desires validated.