Miniature Road Steam
Print
4″ Scale Fowler Road Locomotive S3718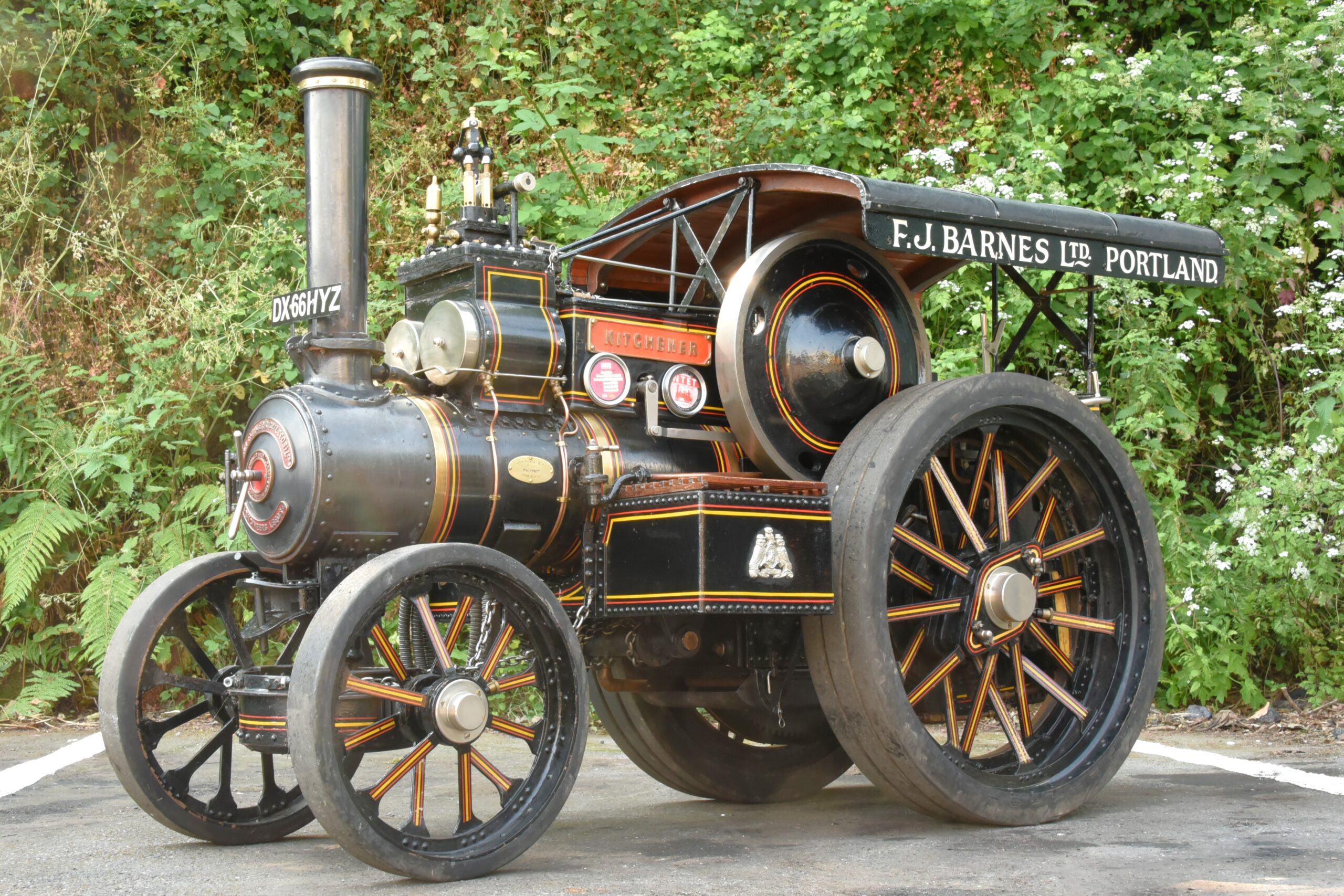 | | |
| --- | --- |
| Model Type | Road Locomotive |
| Boiler Maker | AJB Engineering |
| Boiler Construction | Welded Steel |
| Design | H. R. Plastow (with a few mods) |
| Boiler Year | 2015 |
| Engine Completion | c. 2017 |
| Gears | 3-speed |
| Condition | Ready to go |
| Asking Price | £29,995 |
We are delighted to offer for sale this mighty 4" scale Fowler Road Locomotive! An impressive engine which was carefully built over 2 1/2 years by the owner before being enjoyed for several years.
Key Features:
The boiler was commercially made by AJB Engineering in 2015 and is accompanied by full documents. It was recently commercially boiler tested so is ready for hand over with no further preparation with the inclusion of a 2023 10-yearly hydraulic examination.
Notably, this is a true compound example set to operate at 170PSI.
Three-speed, compound cylinder arrangement with slide valves actuated by Stephenson's links.
Mechanical water pump and steam injector fitted for filling the boiler when in steam, as standard.
Steam whistle, governor, mechanical lubricator, and operational pressure release valves, as expected.
Well-built to a good standard throughout and maintained to a high standard. Having seen only a few years of use, there is very little wear in the components.
The paintwork is reflective of the life of a working Road Locomotive. It is not pristine and offers room for improvement in places but it is very presentable and looks impressive in a traditional livery.
Road Locomotive fittings including motion covers, solid, Fowler-shaped flywheel, bunker extension, belly tanks, half-canopy and rubber tyres.
The wheels are fitted with vulcanised tyres for a smooth and comfortable ride on the road as well as the rally field.
Registered for road use with a current V5C (66 plate).
Ride-on single seat and a twin seat both included which attach to the rear of tender with footrests. Also includes two small wagons built to look similar to those shown in a photo featuring the original 'Kitchener' carrying out haulage in its working life.
Includes a half-day tuition session, if requested by the buyer.
Overall, an impressive miniature of which rarely comes to the open market! It sits large in our showroom and certainly looks the part of a powerful Fowler Road Locomotive!
Asking Price – £29,995
Warranty and Aftercare – All our 'ready to go' miniature steam traction engines include a 3-month warranty and a subsequent 33 months of technical support!
For more information, please speak to Matt on 01392 833301 or email [email protected].
As with all our miniature steam traction engines listed for sale, we recommend viewing in person where possible. Appointments are recommended so please try to contact us before travelling for a viewing.
Please ask about our flexible part-exchange options. Delivery can be arranged to anywhere in the UK, and beyond, at buyer's expense.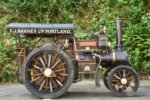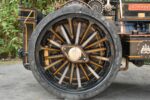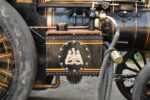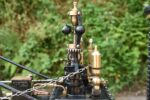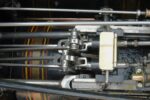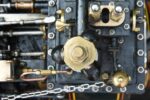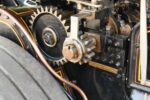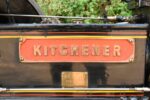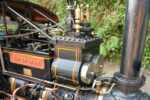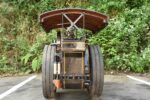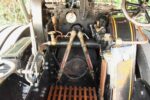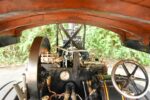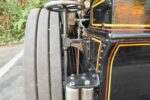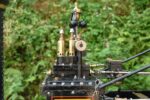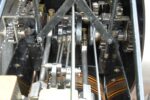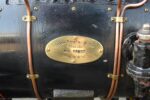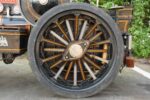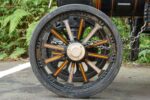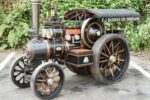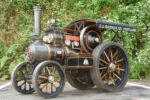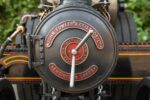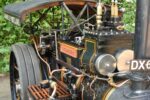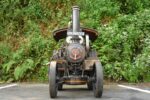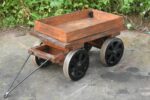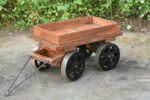 | | |
| --- | --- |
| Height | 46 1/2 inches |
| Width | 30 1/2 inches |
| Length | 74 inches |
| Weight (approx.) | 610kg |
Please note – dimensions and weights indicated above are approximate for guidance only. They exclude any easily removable components such as trailers, seats, spark arrestors etc and are supplied to give an indication of the storage or van space needed!