Implements & Machinery
Print
Rider-Ericsson Engine Co. Hot Air Pumping Engine SO441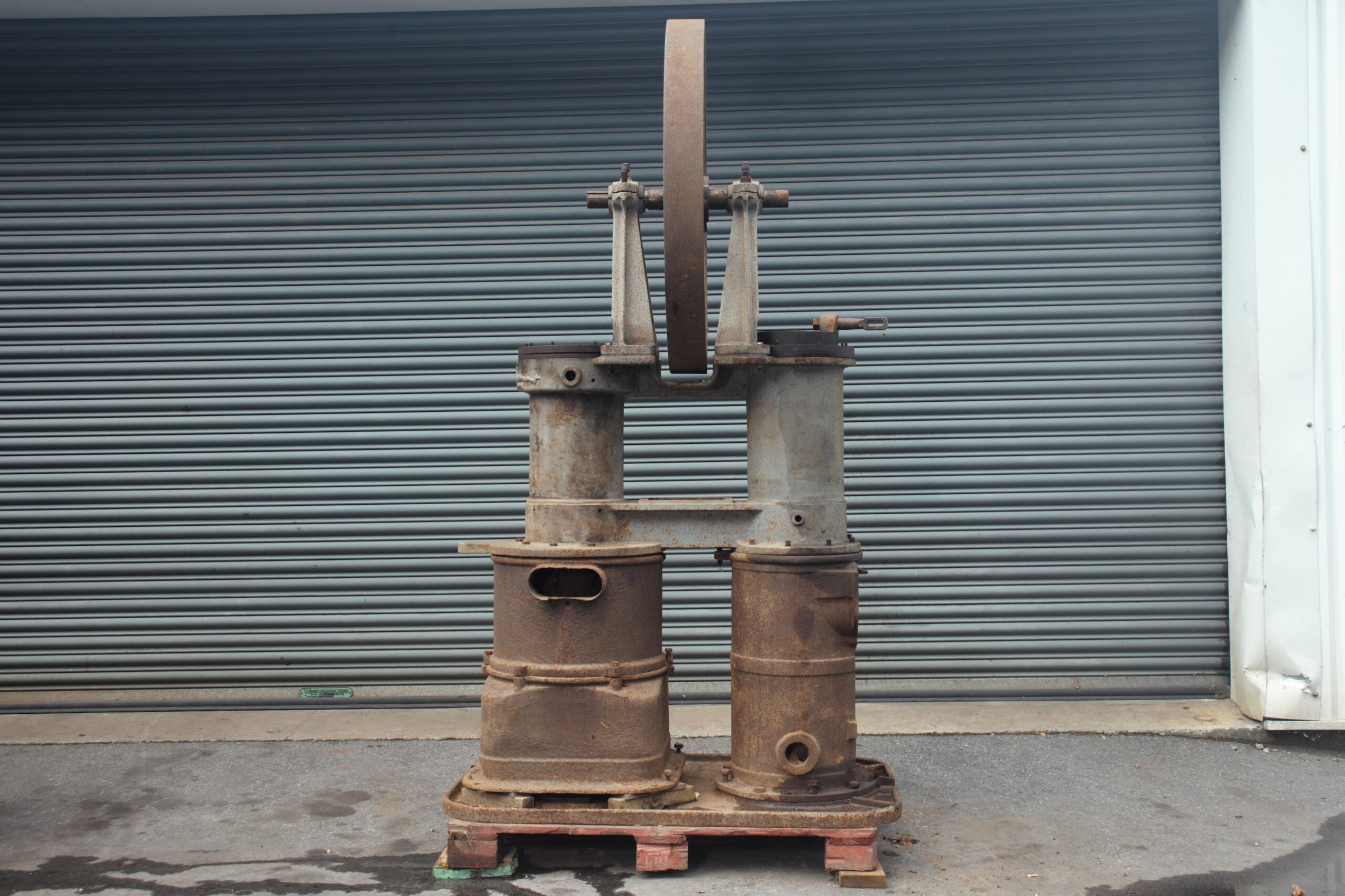 | | |
| --- | --- |
| Model Type | 10in Hot Air Engine |
| Place of Origin | USA |
| Year | Unknown (1890s-1920s) |
| Condition | Rare Project |
| Asking Price | £9,995 |
We are delighted to have been commissioned to advertise for sale this remarkably unusual 'Rider' Hot Engine, which is rare, even amongst hot air engine circles!
This was produced by the Rider-Ericsson Engine Company in the USA who, according to our literature, would've sold this as the 'Reeco Rider' engine. The engine would've been available in four sizes, 5in, 6in, 8in and 10in (Sier, 1987). The smaller sizes were more common (indeed, we currently also have advertised for sale a working condition 6.75in example, as produced by Hayward-Tyler in the UK to a similar design) however the larger sizes were rarer. It is even more unusual to find a survivor of the largest size produced available. It is the only known 10in example produced by Rider-Ericsson to be in preservation in Europe; the only other 10in 'Rider-Patent' engine to have survived into preservation was produced by Hayward-Tyler in the UK and is currently preserved by the National Trust.
Having survived, it is unfortunately in need of a rebuild to return it to working order. The owner estimates it is 90% complete with only very few parts needed to complete the build. The restoration has been started and so far it has had a new crankshaft (it is wonderfully free on the flywheel!), a new big end bearing at one end and new air vessels. Included is also a conrod which will provide a pattern for the second conrod, and the pump missing from the side of the main body in the photos.
A wonderfully worthwhile restoration piece which is a rare survivor. Having fired up another, functional hot air engine at our yard, we can also report that they are a pleasure to use and attract a huge amount of attention owing to the simplicity of movement and uniqueness of hot air as a power source.
Asking Price – £9,995
We always encourage prospective buyers to view vehicles and steam engines in person prior to purchase. This engine is advertised for sale by Berrybrook Steam & Classics on behalf of the owner and seller.
For more information, please speak to Matt on 01392 833301 or email [email protected].
As with all our steam engines listed for sale, we recommend viewing in person where possible. Appointments are recommended so please try to contact us before travelling for a viewing.
Please ask about our flexible part-exchange options. Delivery can be arranged to anywhere in the UK, and beyond, at buyer's expense.